On 8 March, Astralis joined the world in celebrating International Women's Day (IWD) as we recognise and appreciate the achievement that women accomplish in Astralis.
Despite all the progress in technology-related field, there is still a gender gap. In Australia, women make up only 28 percent of the workforce in science, technology, engineering and math (STEM). At Astralis, we are committed to promoting gender diversity and supporting women in science and technology. Currently, 30 percent of our workforce is made up of women, and 27 percent of our senior leaders and managers are women. In 2022, Astralis-AITC took a step further by launching 10 new positions specifically for women, to help support the development of the next generation of telescopes, small-scale space crafts, and instruments for space missions. Today, half of all staff employed by Astralis-USyd are women and we will continue to strive towards greater gender diversity and inclusion in our organization.
The theme for this year's International Women's Day is #Cracking the Code, which calls for leveraging inclusive technologies, embracing disruptive innovation, and ensuring access to education in order to achieve gender equality. At Astralis, we are passionate about fostering the next generation of innovators and leaders in astronomical instrumentation, and we believe that empowering women in STEM is essential to achieving this goal. In celebration of IWD, we spoke to five amazing female colleagues at Astralis, who shared their stories and insights about how to crack the code to gender equity in STEM. Their experiences and advice are a testament to the power of women in science and technology, and we are honored to share their voices with you.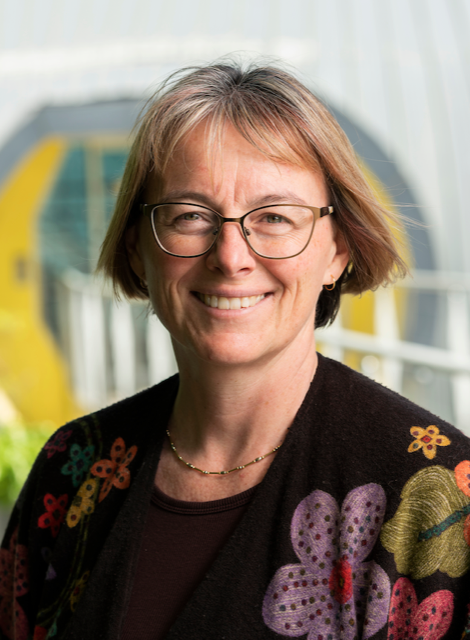 How were you encouraged to get into STEM?
As a young student I was interested in many subjects but had a particular curiosity and interest for the sciences, physics, biology and geology in particular. I was the first person in my family to undertake tertiary education and study science and engineering. As an undergraduate student, I particularly enjoyed lab experiments using lasers to create diffraction patterns or make rainbows, and I eventually chose to study optical engineering. I was also really curious about astronomy. One thing led to another and I eventually embarked on a PhD project allying both lasers and astronomy to work on polychromatic laser guide star adaptive optics. That's how my career in astronomical and space instrumentation started. 25 years later I'm still enjoying working in this field tremendously. I also derive great pride and joy in enabling others to be the best that they can be so that, together, we may all contribute to the human scientific endeavour to the best of our abilities, as scientists, engineers, educators, and through expert administrative support.
How do you define success?
I would define success in a professional setting as the right match between personal interests, aspirations, capabilities, and someone's professional position and level of responsibilities. Whenever we get that mix right, individuals are able to thrive and flourish, they are happy, productive, and able to grow both as a person and as a professional. Their success reflects on everyone around them and inspires others to get their own balance right. Success breeds success, at whatever level it sits. You don't have to be the top-most person to be successful. You just have to be in the right position at the right time.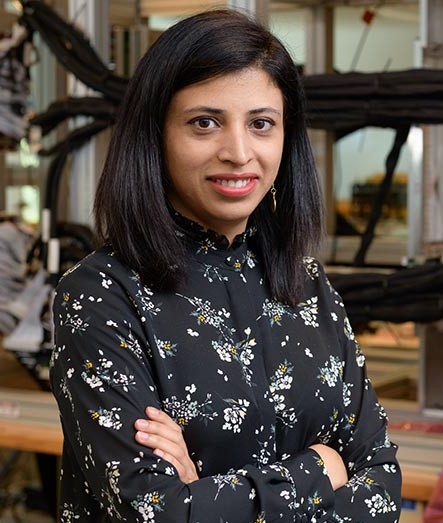 What is the coolest technology you've get involved with?
Starbugs which are walking robots carrying fibres on a glass field plate are the coolest technology I worked with. These robots can move from one position to the other in seconds with the use of piezoelectric material while adhering to the glass plate via a vacuum. For telescopes using fibre technology, sky configurations take an hour or so. Thus, bringing it down to minutes is a huge step.
Do you have any specific advice on things to do (or not to do) as a woman pursuing a STEM career?
Follow your heart and listen to yourself. You know if STEM is for you or not and be the driver of your career. Along the way persistence and resilience are your friends. Be different, diverse, and welcome change. This will enable you to bring more to your roles.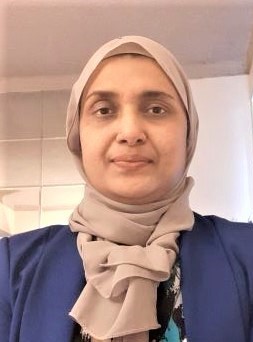 How were you encouraged to get into STEM?
I always had an enthusiasm for STEM and I believed that I would be able to apply my creativity and problem-solving skills by being involved in STEM, which encouraged me to get into this field.
How do you define success?
To me, contributing to the best of one's capacity is success.  Moreover, creating an example for others and leaving a legacy behind is excellent.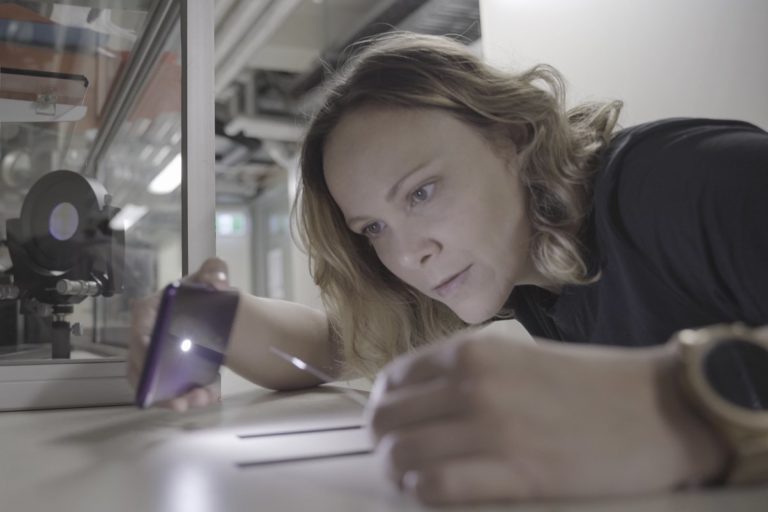 How were you encouraged to get into STEM?
I enjoyed Science and Maths at school, and loved how it explained so much of how our world and universe works. At university, where I studied Engineering and Arts, I got to develop a deeper understanding not only of how engineering and science can help us understand our world and universe, but also how it can make people's lives and our communities better. I love that the technology that I work on can help us to deepen our understanding of the universe, and hopefully make a positive difference in the world.
What is the coolest technology you've been involved with?
The coolest technology I've worked on are the Starbug robotic fibre positioners. The Starbugs are small self-contained robots that each hold a tiny optical fibre, and move around on a glass plate inside of a telescope, to capture light from the universe and transport that light into a spectrograph for the astronomers to decode. The Starbugs must be extremely accurate and reliable, so I got to spend a lot of time testing them, understanding their individual personalities, and getting them working inside of the telescope.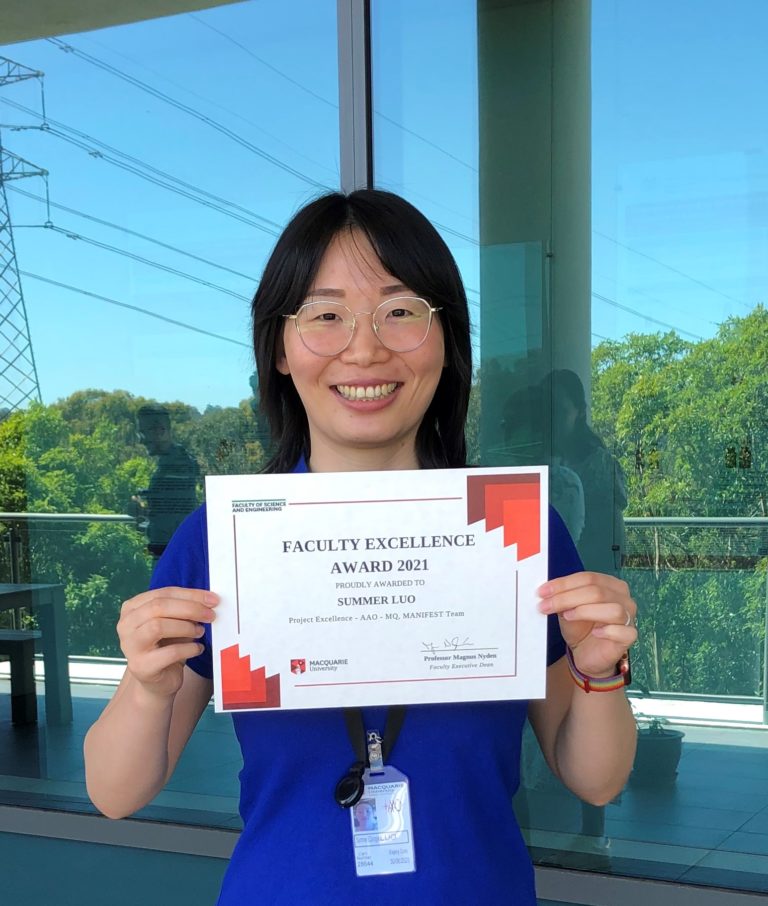 How were you encouraged to get into STEM?
My father used to be a high school physics teacher who always had new and interesting ideas. We have more of a friendship or brotherhood than a traditional father-daughter relationship. He encouraged me to be different, to try new things, to take pride in my skills in mathematics and physics, and to develop critical thinking skills. He helped me make the decision to choose Electrical Engineering as my major, and I have greatly benefited from my engineering background no matter what I do.
How do you define success?
Many years ago, during my employability skills training at the University of Wollongong, I was asked about my goals. I answered that I had three stages: Stage 1 was to become independent, Stage 2 was to help the people I love, and Stage 3 was to help those around me. Today, I believe that my answer still holds true.