The Astralis Instrumentation Consortium (Astralis), previously known as the Australian Astronomical Optics Consortium, was formally established in June 2018. The Board provides representation and input from the broader Australian astronomy community, ensuring that Astralis' strategy and activities are closely aligned with the interests of the national effort in astronomy.
The governance structure of Astralis is illustrated below as specified in the Consortium Agreement. Members of each node report to the Director of that node. The Directors report to the Board via the Management Committee as specified in the Consortium Agreement. The Astralis Board may appoint advisory committees to assist it with the performance of its responsibilities as determined by the Astralis Board. Advisories have no decision-making authority.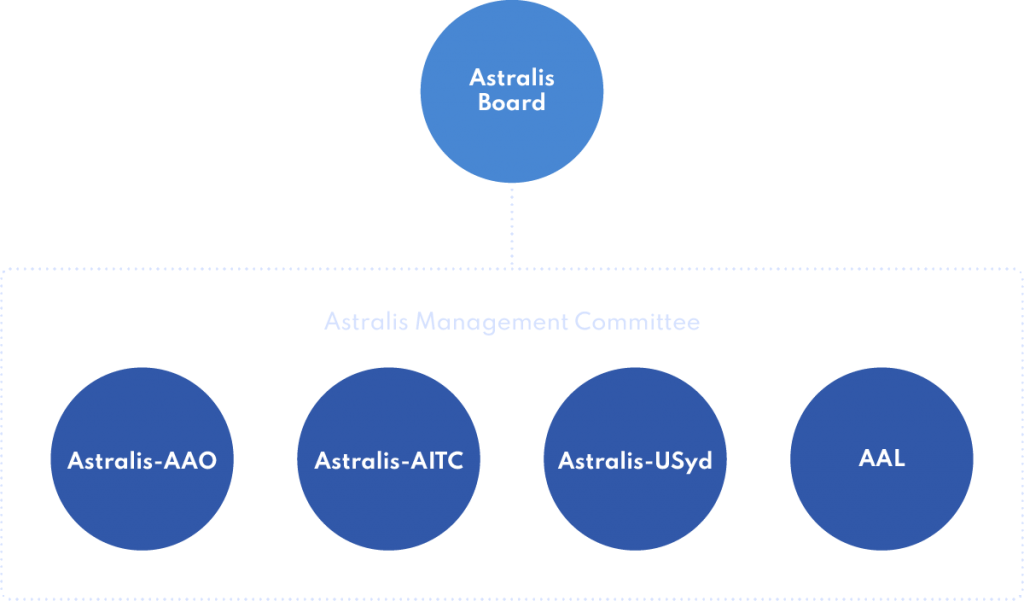 Astralis Governance Structure
Overall advice on the strategic direction of Astralis is provided by the Astralis Board. The Board has the responsibility to review and approve the annual business plan, strategic plans, and reports. The Board will also appoint the technical review committee and industry advisory cluster when required.
The Board consists of one voting member appointed by each of Astronomy Australia Ltd, Macquarie University, Australian National University and the University of Sydney, three independent members with experience in astronomy or industry connections, and an independent observer from the Commonwealth Department of Industry, Innovation and Science.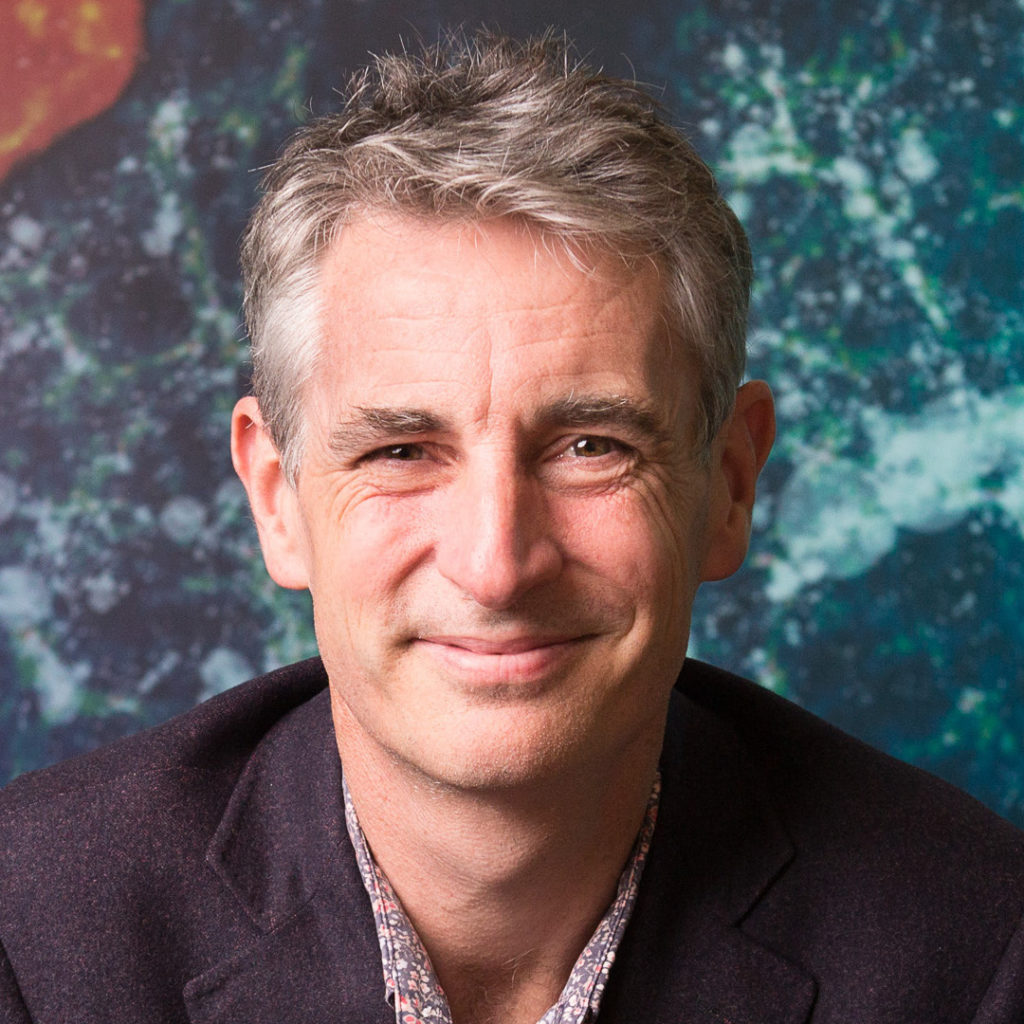 Prof. Stuart Wyithe – ANU Nominee
Professor Stuart Wyithe is the Director of the Research School for Astronomy and Astrophysics at ANU. He was awarded his PhD from The University of Melbourne, and was a Hubble Fellow at Harvard University before returning to Melbourne in 2002 where he has held roles including an Australian Laureate Fellowship and Head of Physics. Stuart's research focus is on the evolution of the earliest galaxies and how this evolution may be studied with the next generation of telescopes. He has received awards for this work, including the Malcolm McIntosh Prize for Physical Scientist of the Year and the Australian Institute of Physics Boas Medal.  Stuart has previously held leadership roles including Chair of Astronomy Australia Ltd, Chair of the Australian National Committee for Astronomy and President of the Astronomical Society of Australia.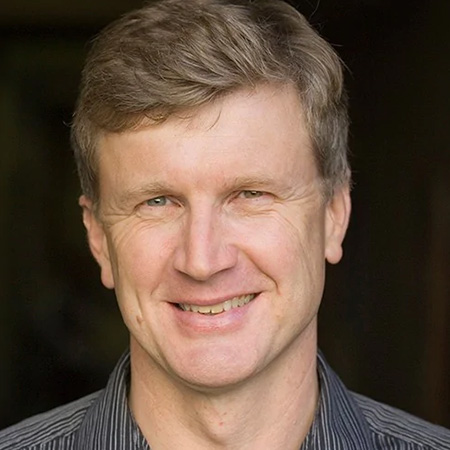 Prof. Jonathan Bland-Hawthorn – USyd Nominee
Prof. Bland-Hawthorn is an Australian Research Council Laureate Fellow, Professor of Physics and Director of the Sydney Institute for Astronomy in USyd's School of Physics.
He joined the Australian Astronomical Observatory in 1993. He was awarded the prestigious Federation Fellowship with a tenured professorship in SIFA in 2007. He co-founded the Institute of Photonics and Optical Science and was elected a Fellow of the Australian Academy of Science and the Optical Society of America.
He has won numerous awards and serves on several boards including Section H of the International Astronomical Union and the Annual Reviews of Astronomy and Astrophysics (USA).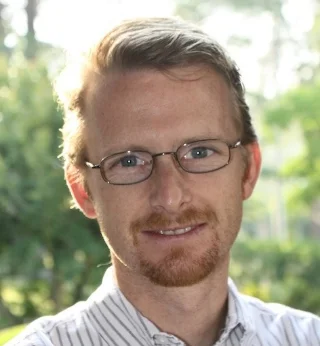 Prof. Richard McDermid – MQ Nominee
Professor Richard McDermid leads an active research group studying the stellar populations and dynamics of galaxies in order to understand how they have formed and evolved over the lifetime of the Universe. He and his group have pioneered the use of combining orbital dynamical models with the chemical and age information of stellar populations, allowing the assembly history of galaxies to be unveiled, and connections to our own Milky Way to be explored. He is Director of the Macquarie Research Centre of Astronomy, Astrophysics and Astrophotonics (MQAAAstro), and leader of the Macquarie Node of the ARC Centre of Excellence for All-Sky Astrophysics in 3 Dimensions (ASTRO 3D). He has been awarded 'high citation' status by Clarivate Web of Science for 2021 and 2022, and was recently recognised as the leading national research contributor for astronomy in The Australian's Research Awards 2023.
Professor McDermid regularly serves on academic and observatory-related committees at the national and international level (e.g. the Australian Astronomy Limited Science Advisory Committee chair, the Magellan Observatory Science Advisory Committee), and chairing time allocation committees for Australian national and international facilities, including the ESO Observing Programmes Committee (OPC). He has also chaired the Macquarie Physics and Astronomy Department's Diversity and Inclusion committee, and is a member of the Macquarie University Ally Network.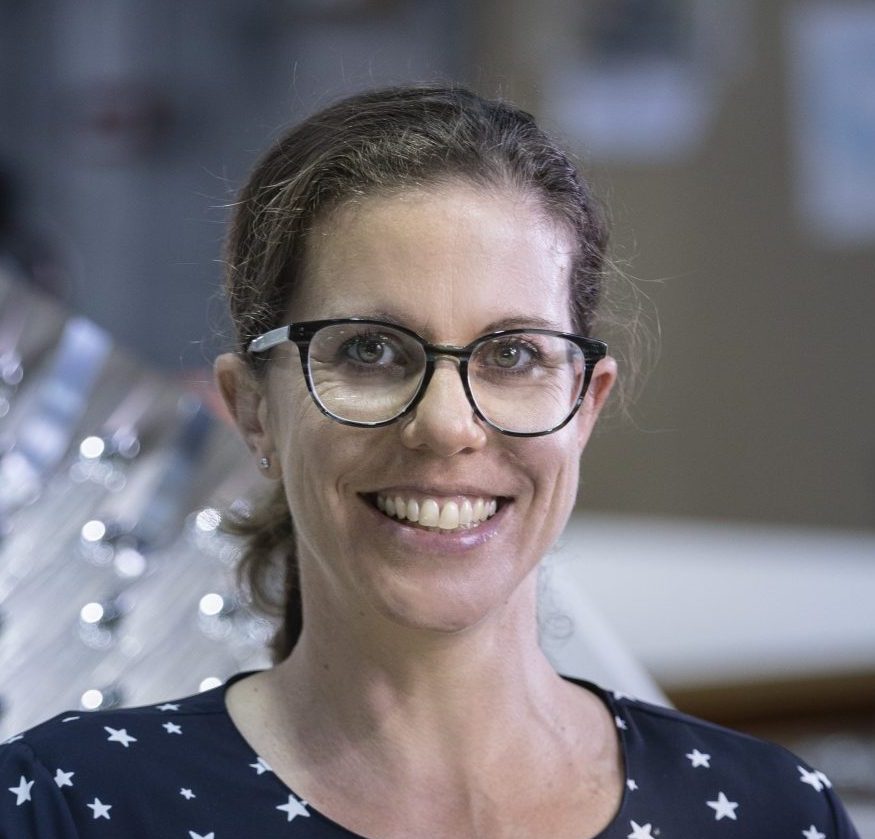 Dr. Ilana Feain – AAL Nominee
Ilana Feain is an astrophysicist turned medical physicist turned space commercialisation specialist with a background in pure and applied signal processing and deep technology commercialisation. Following a PhD in radio astronomy (2006 USYD), Ilana was awarded a CSIRO postdoctoral fellowship before being promoted to project scientist for the Australian Square Kilometre Array Pathfinder telescope. In 2014, Ilana left astronomy and joined Sydney Uni as a senior research scientist in medical physics where she co-founded USYD spinout Leo Cancer Care becoming its full time CEO until. She returned to CSIRO until late 2021 to head up commercialisation for its Space and Astronomy division and this where she nurtured through to creation venture-backed startup Quasar Satellite Technologies.
Ilana now runs her own advisory firm, Big Science Industry Engagement Services, that provides the astronomy and big science sectors with commercialisation and strategy services. She is also a non-exec director for venture-backed Quasar.
Ilana was an Inaugural L'Oreal Australia For Women in Science Fellow, a CSIRO Ruby Payne Scott Fellow, a recipient of the CSIRO Chairman's Medal (team) and has won numerous other innovation and commercialisation awards.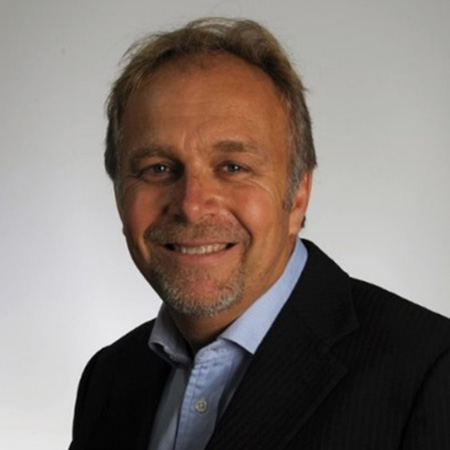 Dr. Steve Frisken – Independent
Steve is an inventor and entrepreneur with a thirty-year career in photonic innovations and start-ups. He founded Photonic Technologies (acquired by Nortel), Engana (acquired by Finisar) and then Cylite in 2013.
He is currently the CEO of Cylite, recipient of the 2020 Sir William Hudson Engineering Excellence prize for the development of Ophthalmic 3D Imaging employing Hyperparallel Optical Coherence Tomography. His other research interests include Hyperspectral microscopy and Holoscopy. He is a prolific inventor, with 43 granted US patents in Optics including the invention of the Dynamic Wavelength Processor, a telecom networking product that enabled flexible wavelength reconfiguration of the global optical internet and has generated more than $1 billion in revenue.
Steve was awarded the ATSE Clunies Ross Medal in 2013 in recognition of his success in the development and commercialisation of novel optical technologies. Steve Frisken has a PhD in theoretical physics and is also the recipient of the OSA Richardson Medal and the 2018 Australian Prime Ministers Innovation Prize.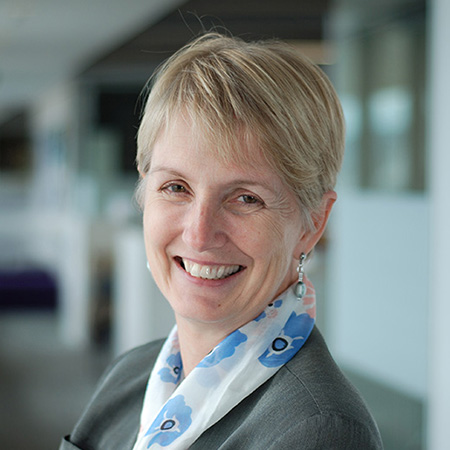 Dr. Katherine Woodthorpe – Independent
Dr Katherine Woodthorpe AO is an experienced Chair and Non-Executive Director serving for 20 years on the boards of a variety of organisations including listed entities, government boards and for-purpose organisations.
She has a strong track record in a broad range of innovation-dependent industries including healthcare, renewable energy and environmental and climate science.  She has been cited in various media as one of Australia's most influential people in innovation.  Katherine has a BSc (1st Class Hons) from Manchester University and PhD in Chemistry, is a Fellow of the Australian Institute of Company Directors (and President of their NSW Council), and was awarded an honorary doctorate from the University of Technology Sydney.
She was cited in the Australian Financial Review as one of the 2013 "100 Women of Influence" and is a Fellow of the Academy of Technology and Engineering. In 2017 she was appointed an Officer in the Order of Australia.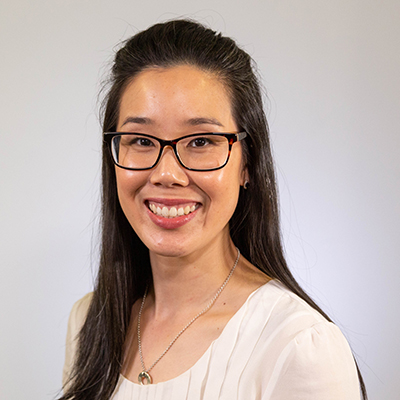 Mrs. Caroline Quan – DISER Observer
Caroline is currently the Manager of Astronomy Governance, within the Department of Industry, Science and Resources. In this role, Caroline is responsible for managing the department's international engagement in optical and radio astronomy projects, including the Square Kilometre Array and European Southern Observatory.
Over a 17 year Australian Public Service career, Caroline has diverse experience in policy development and implementation and strategic support, with a range of Commonwealth, state and territory government departments, industry and international counterparts. Areas of work have included onshore and offshore resources, regulatory review, crisis management, digital and ICT executive support and customs and border protection international engagement.
Caroline has Bachelor degrees in Business and International Studies from the University of Technology Sydney and a Graduate Certificate in Public Policy and Finance from the University of Canberra.
FTSE: Fellows of the Australian Academy of Technology and Engineering
FAICD: Fellows of the Australian Institute of Company Directors
FAA: Fellow of the Australian Academy of Science
FRAS: Honorary Fellow of the Royal Astronomical Society
FAAAS: Fellow of the American Association for the Advancement of Science
FOSA: Fellow of the Optical Society
FAIP: Fellow of the Australian Institute of Physics
FASA:Fellow of the Astronomical Society of Australia