As 2021 comes to an end, Astralis staff look forward to a much-deserved break. Despite many challenges and extended lockdowns, Astralis staff are ending the year on a high note. Swiftly after announcing our successful first Hector commissioning run, this week we are celebrating 2 awards and the completion of a project milestone!
Our congratulations to:
The award is one of three given across all ANU this year. The award ceremony was held on Tuesday 23rd November, and a video recording is available here (award announced from 42'38").
Congratulations also to
Team members Celestina Lacombe, Michael Goodwin, David Adams, Ellie O'Brien, Will Saunders, Nirmala Kunwar, Rolf Muller, Nuria Lorente, Jessica Zheng, Tony Farrell, Helen McGregor, Lew Waller, Ellen Houston, Slavko Mali, Nuwanthika Fernando, Mario Gonzalez, Urs Klauser, Erica McDonald, Summer Luo received a 2021 Faculty Project Excellence award earlier this week.
MANIFEST is a robotic positioner proposed for the Giant Magellan Telescope (GMT) currently undergoing Conceptual Design Study in 3 Phases to end in 2024. This milestone was an internal review, with a GMTO Review panel. The Phase 2 plan is underway, and it will be focusing on interfaces and integrated subsystems prototyping and testing.
Reviewers at GMTO were impressed with the technical progress demonstrated by the MANIFEST team during the review and captured in the reports. We, at Astralis, look forward to our continued cross-node collaboration to finalize the design of MANIFEST, and ultimately build it in order to enable the GMT's full range of capabilities!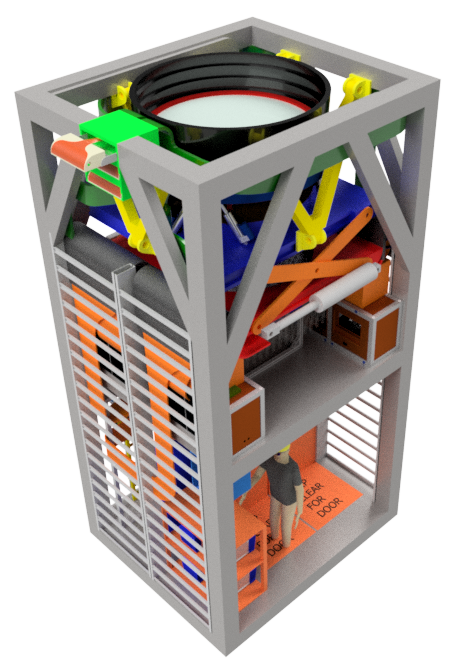 These recognitions this year mean a lot for Astralis staff given the circumstances brought on by the pandemic. Many of our staff worked from home for months during extended lockdowns delivering great work on schedule. They demonstrated resilience and kept the motivation in hard times to deliver results that surpassed expectations.
We are united in celebratory spirit for the achievements of the Astralis nodes and look forward to a restful holiday season.
Seasons greetings!