Several Astralis staff presented at this year's Astronomical Data Analysis Software and Systems (ADASS) conference (24-28 October 2021). The annual conference is a popular forum for astronomers and programmers to discuss astronomy related software and systems. This year, the ADASSXXXI conference occurred in a hybrid format (in person in Cape Town and online). Astralis staff attended virtually.
Dr Anthony Horton and Mr Anthony Heng did a focus demo of pyCPL (the ESO Common Pipeline Library) and presented a poster, Dr Brent Miszalski discussed Data Central's Data Aggregation Service and Dr Simon O'Toole was invited to present FAIR Standards for Astronomical Data.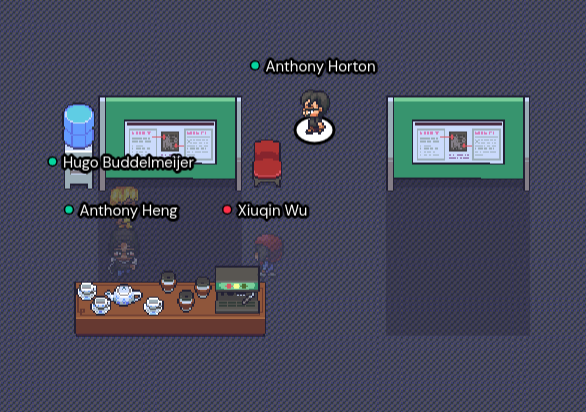 GatherTown has proven to be a popular tool for Astronomical Virtual Conferences and the ADASS event was no exception. Our creative Astralis crew figured out a loophole and setup a virtual coffee bar next to their poster (pictured below). ADASS organisers allowed Astralis staff to keep said coffee bar after the loophole was virtually closed in reward for their ingenuity.
Another highlight is the socially distanced virtual photo of attendees' avatars on the virtual beach.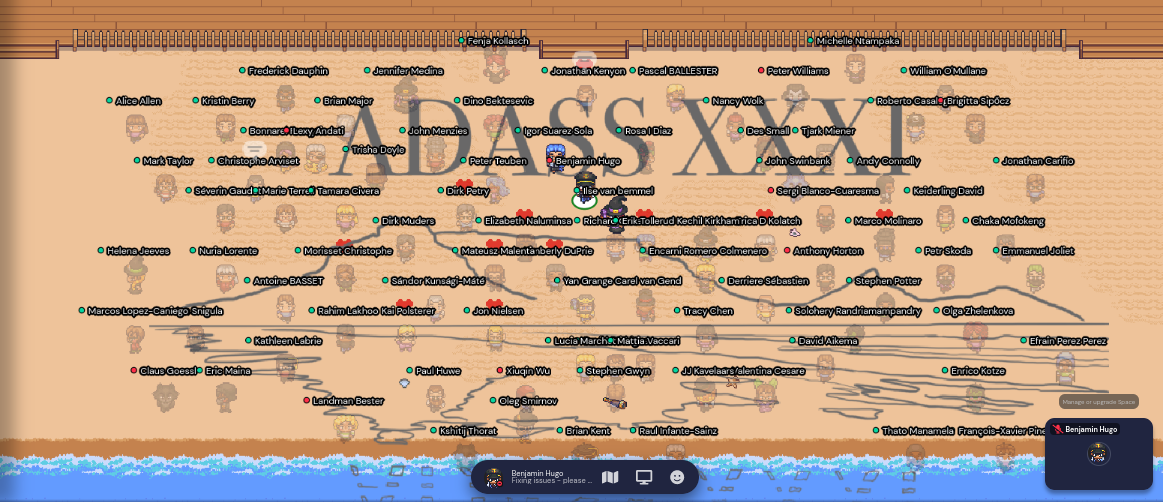 Proceedings from the conference to be published shortly. Congratulations also to Scientific Organising Committee members, including Astralis staff Dr Nuria Lorente, for a successful conference.